Wisdom Comes with Age
More than 100 years ago, J.W. Harrison established the National Car Coupler Company in the town of Attica, Indiana. Today, that company is Harrison Steel Castings Company, a world leader in the production of highly engineered carbon and low/medium alloy steel castings.
After listening to our customers for over a hundred years, this is what we've learned: they need sophisticated, powerful parts that work tough and won't fail.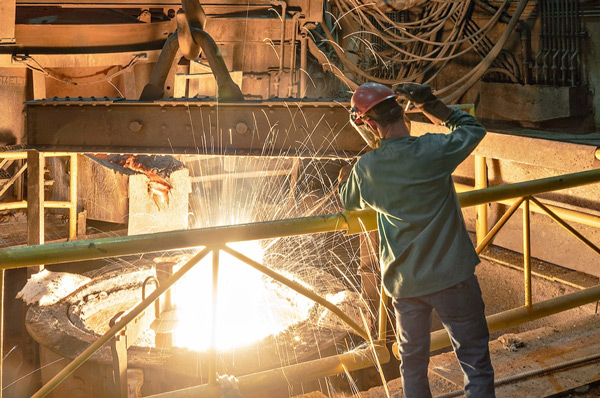 We Work Hard
We understand the weight of our task, and that's to make the components that power our way of life here in America. Every day, we accept that task and get to work designing, engineering, crafting, creating, testing, finishing, and often sweating to make sure we do it right. That's what we're here for, and it's how we became a preferred supplier to many of the world's most prestigious names in agriculture, heavy equipment, energy, military, mining, forestry, and the oil and gas industries. Our work speaks for itself, and we're proud of what we make here.
We Work Smart
A privately owned company, Harrison Steel operates a state-of-the-art, technology-driven international engineering and manufacturing organization. Our U.S. physical plant encompasses 700,000 square feet under roof and is capable of castings ranging from 400 to 18,000 pounds net casting weight. Sophisticated engineering software, tightly-controlled manufacturing processes, superior quality programs, a motivated, non-union workforce, an emphasis on safety, and a continuous improvement culture all inform and fuel the work we do.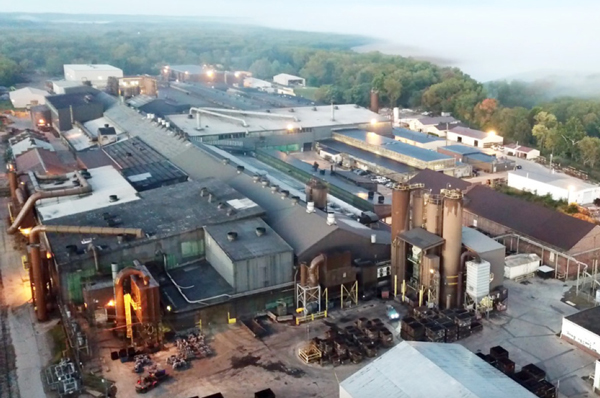 Mission
To provide vertically integrated cast solutions through a philosophy of innovation, continuous improvement, quality focus, and data-driven actions.
Vision
Harrison Steel will be the global industry leader in providing high value cast solutions to diverse markets—emphasizing quality in both our product and our relationships.
Our Community
Harrison Steel is committed to helping create a strong community for the employees and residents who live, work, and play here. We're proud to be involved with programs and initiatives like:
Musical Arts
Reduced cost (and free for students) performances throughout the year.
Summer Tennis Program
Free 3-week program for local students in grades 3-11.
$1000 Scholarships
Including Wade C. Harrison Memorial, Harrison Steel Castings, and Attica High School graduating senior.
Happy Walter Field
Named in honor of one of our early employees, William F. "Happy" Walter.
Time & Monetary Donations
Including Attica School Corporation, Area Schools, Area Libraries, Area Park Programs, Area Sharing Kindness (ASK), Attica Main Street, City of Attica (supporting community activities), Attica Doggie Dash (fundraiser for dog rescue), Bi-County Soccer, Williamsport Attica Area Senior Center, Attica Baseball / Softball Association, Steel Founders' Society Foundation, Attica United Fund, Attica Warren Salvation Army, Attica Violin Program, Area Police & Fire Departments, Relay for Life, Libraries, Indiana University, Purdue University, and Athletic Boosters.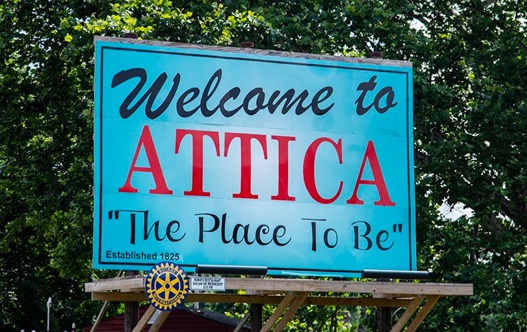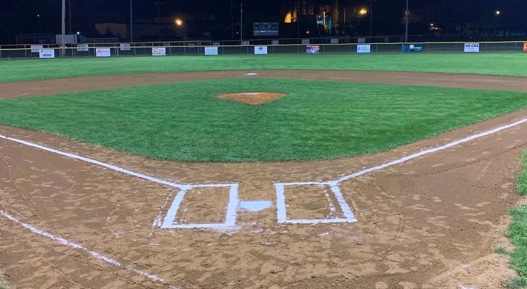 A Note From Geoff Curtis
VP, General Manager, and fourth generation member of the Harrison family
What is so exciting about Harrison Steel is that we have a long, rich history and continue to be a very proactive, innovative company. We're able to leverage 100 plus years of experience with the very latest technology and manufacturing and business processes to deliver highly competitive casting solutions to our customers. We recently completed construction of a 29,000 sq. ft. machine shop which will take us to the next level. The global economy demands a new class of companies that has the people, systems, strategies and flexibility to adapt to rapidly changing market conditions. Harrison Steel is one of those companies.